What is Contractor Training All About?
Training and education is a vital step in expanding knowledge on installation methods and becoming more efficient in your daily work. By participating in training programs, attendees have a chance to learn more about the topic at hand, ask questions and become more familiar with the physical materials. Whether the training is designed to educate attendees on the concept of a new technology or provide hands-on material training, it will help to improve skill sets.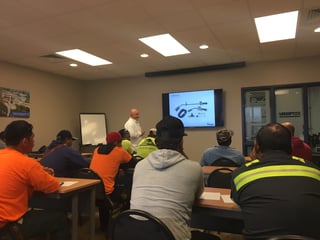 The more training attendees participate in, the more efficient they will become with the systems and applications they are learning about. By taking hands-on courses, they have the opportunity to ask questions and fully understand why and how they are to be installing products. This will lead to a better applied product, a quicker installation and fewer.
Luckily, in our industry, manufacturers and organizations are dedicated to training skilled workers. Many manufacturers offer programs for partnering companies to participate in. Courses can range from the very basics, to learning how to properly install products and more. One example of this is the Contractor Training Program offered through SOPREMA.
SOPREMA Contractor Training Program
SOPREMA offers a Contractor Training Program designed to improve knowledge and skill sets in a variety of applications. SOPREMA Authorized Contractors are invited to participate in programs that provide theoretical and hands-on instruction. When an applicator participates in a training course they will leave with a better understanding of the products and applications. They can then take these new skills back to the jobsite to improve the application process. Through this training program, teams will become more precise and efficient when installing SOPREMA products.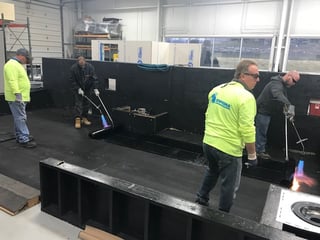 There is a course offered through this program for any skill level. Whether the need for training is to learn more about SBS-modified, PVC or PMMA roofing there is a course for you. A few course offerings include:
Roof Construction Science (METCT092)

Liquid Flashing Systems (METCT107)

PVC Adhered Membrane Roof System (METCT120)

Below Grade Self-Adhered Membrane Systems (METCT201)

PMMA Liquid Membrane Plaza Deck Systems (METCT224)
Find the full listing of our 20+ courses offered here!
What benefits will contractors walk away with after participating in a SOPREMA Contractor Training Program?
Better understanding of SOPREMA systems

Increased productivity

Reduced number of call-backs

Assurance of quality and workmanship to your customers

Company listed as an Authorized SOPREMA Contractor on the SOPREMA website

Eligibility for our Mammouth Club